The Caernarfon and Dwyfor Ramblers are planning a walk around the historic buildings of Dolgellau on the 5th of September, and a trip to Bardsey Island on the 10th, so if you were looking for an excuse to join, now's the time!
Martin Turtle Photography
Trip to Bardsey Island, Tuesday, 10th September
Colin, the boatman, will be leaving Port Meudwy at 10.30 a.m. on 10th Sept. This will entail meeting in the National Trust car park just beyond Cwrt farm by 10 a.m. prompt. The crossing takes about 20 mins and we should have 3-4 hours on the island. This is ample time to stroll round most of the island and picnic. Apart from a packed lunch you will need the usual outdoor gear, plenty to drink and binoculars to make the most of the wild life. Close encounters with seals guaranteed! Also prepare yourself for primitive toilet facilities.
Bardsey is now owned by a Trust and the farm is managed by the RSPB. It is a National Nature Reserve and a Site of Special Scientific Interest. The bird observatory was opened in the old lighthouse in 1953. There are the remains of a 13th century abbey (dissolved under Henry VII) as well as, allegedly, the bodies of several thousand saints. It was, and still is, a place attracting pilgrims. The short walk down to the cove and the crossing build a sense of anticipation and the island does not disappoint.
If interested please email (
margaretlowewales@btinternet.com
) or ring Margaret on 01286 660370 to book a place. The cost is £30 payable on the day. The boat holds 12. As Bardsey Sound is potentially a treacherous stretch of water, the trip could be cancelled if weather conditions dictate. Margaret will be phoning Colin the evening before, so please check with Cadramblers website or ring me after 9 p.m. on the Monday.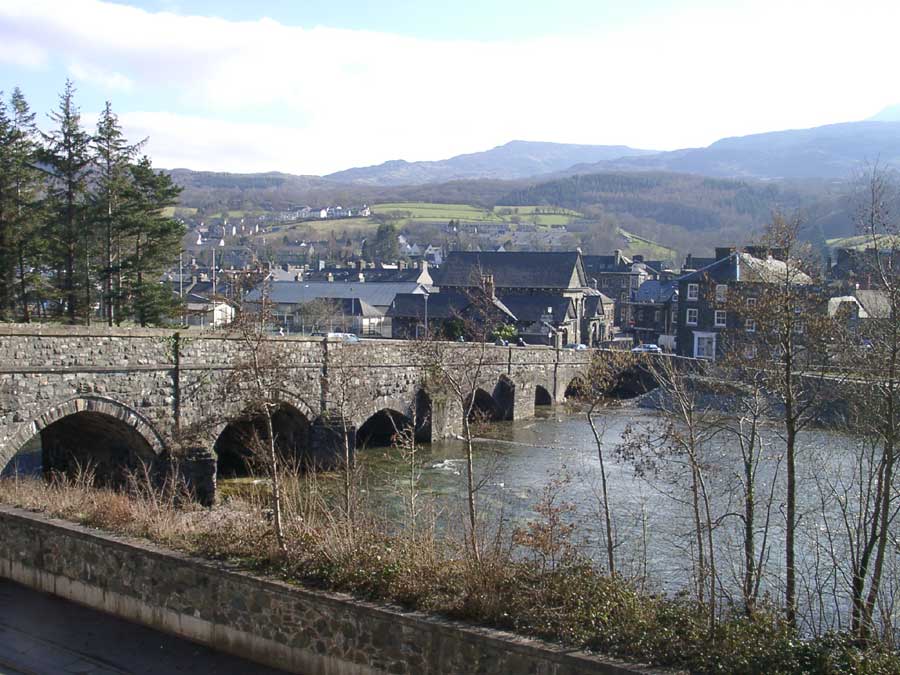 Dolgellau Town Trail, Thursday, 5th September
Did you know that Dolgellau has more listed buildings than any other town in Wales? So it is worthwhile exploring some of its heritage and enjoying the catering facilities of a couple of special cafes! (Save preparing that packed lunch). It is also the most higgledy- piggledy of towns as plots of land were infilled during the boom time of the woollen industry in the early 19th century. This, together with the surrounding hills and the river, results in fascinating vistas in all directions. So bring a camera!
Please contact Margaret – details as above, to book a place and for more information. We will travel on the T2 Bangor to Aberystwyth bus; 9.45 a.m. Caernarfon, 9.58 a.m. Penygroes by police station car park, (not 10 a.m. as in the walks booklet). Remember the bus pass!