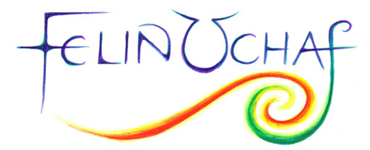 I had never heard of Felin Uchaf before I started working for Walking North Wales. Discovering new places and activities has been one of my favourite parts of this job, apart from university and travelling I have never left North Wales and it's almost embarrassing but quite exciting when I hear of something new like this.
Now where do I start? According to their website Felin Uchaf is 'An Educational Centre for exploring ways of living and working in Creative Partnership, with each other and our Environment,' now that sounds very impressive, don't get me wrong but if I'm being completely honest I didn't really quite grasp what that meant. I saw a blog opportunity, a chance to visit Felin Uchaf for myself and actually see what it is really about.
Hard at work!
The more I read the website, the more I understood. Felin Uchaf is a project that by the looks of it has a strong community drive. The aim of the project is to restore and transform an old redundant Welsh farmhouse and its surrounding area using natural resources and lots of keen volunteers! The project does not sound pretentious or intimidating and has a strong 'get your hands in there' community ethos. I couldn't wait to go along and find out more.
Some students hard at work
I found Felin Uchaf quite difficult to find but I spotted a thatched roof in the distance so headed toward it….luckily I was right- there aren't many thatched roofs spotted around the Llyn!

I had stumbled across some people having lunch, a home cooked vegetable curry by the looks of it…I was disappointed I had already eaten, however I welcomed a hot cup of tea. I sat with a group of friendly volunteers whilst they finished their food.

The group was a mixture of individuals, those like the who had been volunteering for years, others who had been visiting Felin Uchaf only a few weeks and there were a few who were on a week long course….not a bad place to get some work experience I must say!
I was then introduced to Dafydd- the brains behind the whole project, how his mind came up with this scheme I'm not quite sure. He explained all of the wonderful project going on at Felin Uchaf- thatched round house being built, the development of the herb and vegetable gardens, the building of a workshop in which wooden boats will be made, the development of a new visitor centre, school trip visits, story telling and performances…..believe me the list goes on. I couldn't believe that there was so happening somewhere that I had never heard of before.
The thatch roof workshop/barn
Dafydd was eager to take me for a look around and it

definitely was the best way of really explaining to me what Felin Uchaf is all about….although having said that, despite seeing it for myself I still can't quite believe the amazing work that has been and is currently done. The strong community feeling is clear at Felin Ucaf and the green, self sustaining, hand on passion that Dafydd and his volunteers have is infectious.
The Round House where Performances take place
Walking around and exploring this piece of land is incredible, thatched round houses, open fire areas, beautiful

working gardens and trails are hidden everywhere and I felt as though I had been transported back into the Celtic age….quite amazing. Dafydd has exciting plans, and in the future you or I will be lucky enough to stay in one of the round houses and sit on the balcony of a summers evening and enjoy the view. The public can already join craft courses at Felin Uchaf or enjoy one of the many performances held in, what I can only describe as 'hobbit' style house, each month. Please take the time to learn about this fantastic project, this blog will never do it justice….you will just have to go and help out yourselves!
To find out more or if you wish to donate toward this fantastic charity please visit
www.felinuchaf.org
I'll stay for a week!
www.walkingnorthwales.co.uk